I enjoyed taking $4,565 from Sissy David/My Slave Del. Here she is in the pics below, modeling all the new clothes and jewelry I picked out for her. My cock sucking, sissy girl knows no matter how many times she tries to run away and stop being a sissy, she can't. This is who she really is...born to serve me, to work for me, give me whatever it takes to make me happy... and of course, be the best cock sucker she can be.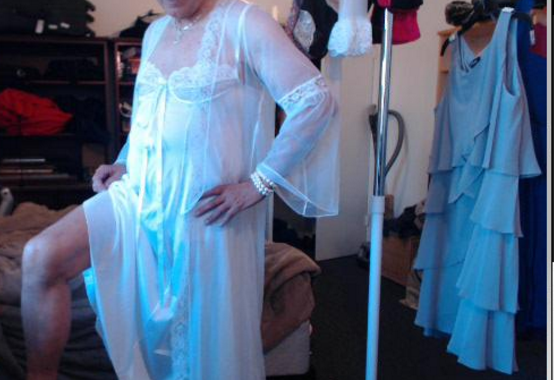 --------





Here's Sissy Michell wearing Taco's nightgown. I made her keep it on all day, even when she went out - she had to tuck it into her pants and wear it under her t-shirt. I changed Michell's computer desktop wallpaper... it's a collage of my pics and her sissy pics. It's distracting when she's trying to work on the monitor next to it, but I like to give her a constant reminder of who she really is and of course who she works for. I took $500 from my good sissy girl.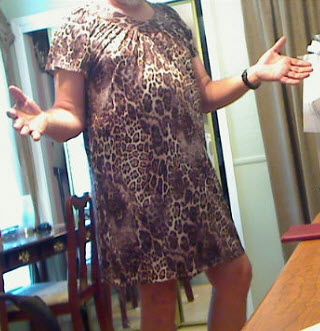 -------------------------------------
---------------------------------------------------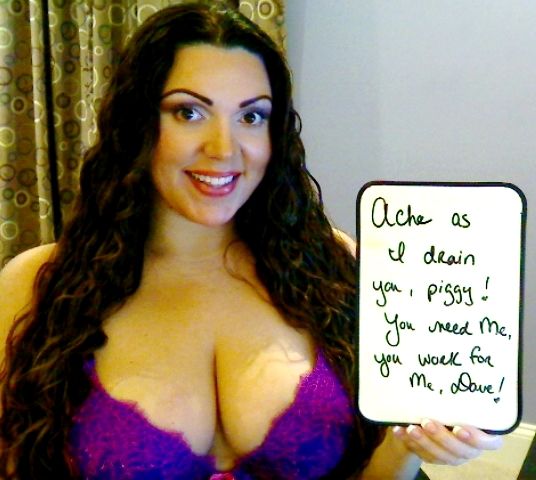 Piggy Dave had been trying to get my attention for a while, but I was ignoring him- thinking he was someone else with a similar screen name. When Dave finally got the chance to be drained, he was so eager to hand over $300 as I sent a few pics reminding him what he's good for. As a reward for being a good piggy, I let him eat his own cum. You're welcome;)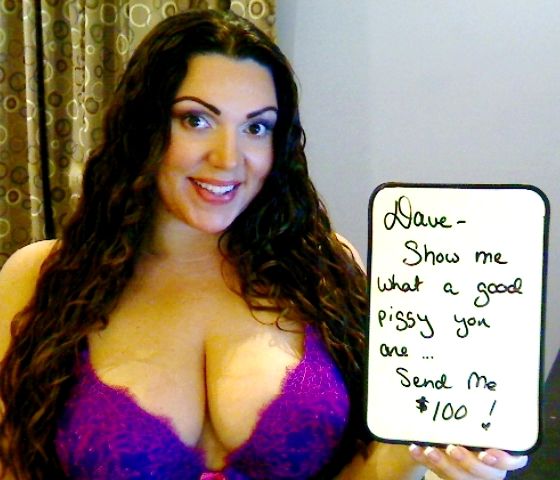 ---------------


Piggy Robert needed to be used... he keeps coming back for more Pay-to-view mail. I only write a few words in each mail, but he was hooked and ended up clicking away $255 because it felt so good.

------

Swedish Loser M was drained of $640 as he drank his cheap beer and I reminded him what a waste of life he really is. I drained him till he had nothing left in the bank, luckily, he just received some birthday cash, so I had him deposit it right away so I can start draining that too.
- Forced Intox Flo wants to be just loser Loser M...he's begging to schedule our next session.

--------


Barking Piggy John called, I had him sending lots of tributes during our call. The piggy needed to be used harder... so I ended up taking $530 in tributes on top of the $150 he spent on our call.
-----------



TDY was happy to have me take $700... He knows, whatever the Boss wants, she gets. It's good to be the Boss ;)
-----------




I milked my bitch Lion of $405. I stopped caring if his wife was in the room with him... when I tell him I want a tribute, he has to send it. He's been doing at least 30 edges every night... and I have no plans on letting him release any time soon.
----------------------

Someone who did get to cum... Loser Mark - the pastry fucker - has been throwing his legs over his head and cumming all over his loser face quite a bit recently...sometimes even while wearing his wife's lace panties ;)
----------




Bimbo Betty sent me $250. She's been spending more time dressed up and getting braver when it comes to dressing out in public. Good job, Bimbo:)

------


Of course I continue to make the boys weak with my cleavage....




Good Boy Gary opened $240 in PTV mail for my cleavage. He knows how good it feels to click and pay for my cleavage.
-


JimG can't resist either... I had him tribute an extra $210 during our calls. Good Boys never say no to their Princess.
--


Cuck John is so weak for my cleavage, he forgot all about his wife. He doesn't even care if she walks in and catches him stroking for my cleavage. He's been calling a lot more often lately.
---


ML Addicted David needs my cleavage. He needs my voice and my sweet smile that sucks him in deeper, making him want to work harder for me to keep me happy.
-----



Barry continues to call... and like a good bitch, he spends the entire call on his knees. He can't stop thinking about my control or my cleavage and admitted that the only way he can get it up and have sex with his girlfriend, is by thinking about how good it feels to be my Bitch.
---------




Fleshlight Al called with his blow up doll girlfriend ready to go. I guess he was giving it to her a lil too good... cause he popped her. LOL Loser
---


Fleshlight Steve called with his pocket pussy in hand... he knows he doesn't deserve to be with a woman since he only has an itty bitty 3 inch dicklet.
------------

Here's Sissy Damian doing what he does best... wearing lingerie and sucking cock. He may not like to admit it, but I'm pretty sure he was born to suck cock ;) I took an easy $110 and the slut sucked away on the BBC.
------

Cuck Loser Brad knows what he's good for. He needs to put on his pig snout and hand over more cash.
-------



Sissy Jessica stopped by while wearing her pink panties just to send me a tribute:)
----



Cupcake Sissy is taking on a 2nd job to be able to serve me better. Such a good sissy, she knows to always have on her Victoria's Secret panties when calling to serve me.
-------


Fist Fucker Fay is so weak for my big, greedy breasts... he keeps opening my PTV videos... $300 in PTV mail because he's so in need of my attention and humiliation.
-----


I took $300 from Whipped Puppy also. He's too weak to resist. He will never win... I always leaving him begging to be used harder.
--------------



Cuck Joe had to call back for more.. the cock sucking cuckold needed to be humiliated.
---


Sub Josh bought all of the videos in my NF goodies... he couldn't get enough;)
-------


PC Loser called to be used.
---


Cowboy A does his best to serve me whenever he can. He knows where he belongs.
---------


African Sub Y completed my Loser Assignment... he's just a loser bitch puppet who will do whatever I want.
---


Vegas David called to make a mess in his panties. He sent a nice tribute and I had him wear his wet panties under his suit all night long when he went out on the town.
--------


Scared Joe wants to be ruined so badly... ya never know, Joe... one of these days I might just destroy you.... and it'll feel so good;)



Blackmail Bill has become even weaker for my control... he agreed to a contract.
-----------



JNT calls just about every day that I'm on now. I've got him exactly how I want him... completely addicted to the thought of being blackmailed by me. He can't stop thinking of how exciting it is. He aches for my control. He tries to fight it... he tries to stay away... but in the end.. he always calls back for more.



Two blasts from the past have returned...

JR stopped by needing to pay a $50 cum tax.
DZ Bitch has returned and is back on a weekly tribute schedule.


-----------------------




Flip Flop Slave couldn't resist opening $255 in pay-to-view mail for my flip flops. He also got himself into a $300 a month contract.


---------

I've been getting more Raise The Rate callers lately....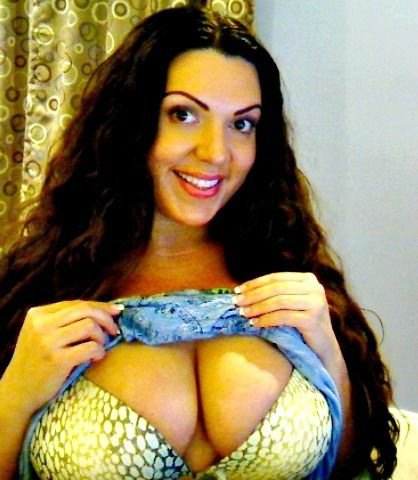 UK Iain gets so stupid for my cleavage, he can't help but sneak away from his girlfriend to call me. He needs a good wallet raping... so I'm always happy to take $20 - $50 per minute when he calls.
----



German Piggy Chris needed some Raise the Rate fun also... he kept coming back again and again.
---------



Stupid Jew Fag Michael needed to a good rate raising also.
---


Loser Mark is staying steady at about $50/min too.
----------------


**Reminders:
Foot Bitch Marky - your balance just went up to $1,400.
Blackmail Bitch Ben - I didn't forget about your $320 balance either.