Since I haven't done a big journal update in a few months, the list of subs I'd normally mention has grown to over 70 good boys and sissies. That would take forever to write, so I decided to do shorter daily updates instead (like I used to do years ago). For now I'm going to start with what's been happening more recently.

I had Swedish Loser Markus drinking and paying as usual. He loved seeing all the pics I sent to Popping Reject and wanted to be used also. Drink, Click, Pay Loser... I had him open $610 in Pay-to-View mail.




----
TDY has returned.... well, you didn't know he left since I haven't updated, but he's back! We knew the day would come when he would have to take a break from serving his Boss (not because he wanted to, but because his wife was going to take over the finances) We knew he was going to have to give up all the credit cards I helped him get, so I had a lot of fun shopping and having him send tributes. We decided to max out some cards...My good boy spent over $10,300 because he knows how important it is to give the Boss what she wants! It's been about 6 weeks since I heard from him, but yesterday he returned, Needing to be under my control again. I took it easy on him and had him send me $335 while I helped him get a brand new credit card to use only for Me.
--------------------


Sissy Slave David got all dolled up in her red lace panties and matching nail polish. She knows she was born to serve me, born to be a girl, and nothing is more important than pleasing her Mistress. My good girl sent $2,220 as I randomly sent little messages reminding her that while I'm out enjoying life - manis, pedis, vacations - it's David's job to work and send money to me.
--------------------

I used my bitch Lion harder than normal. He couldnt resist being milked and teased... milked out of $3,530. Now he's trying to resist, but its driving him crazy. It didnt take long for him to cave and send another $200. He knows he really has to stop for at least a little while (which I completely understand)..but he said, since I can't get milked for a while, can you just let me cum.?
What the hell? LOL No! I told him you don't get rewarded for Not sending me money.
Silly bitch.... stroke, stroke, stroke... no release for you!
--------------

Fist Fucker Fay spent over $2,000 on my humiliating videos recently... which brought him up to the 15k Club. After he reached $15k, he said he was going to resist...but that only lasted about 2 weeks. He only lasted that long because I decided to take it easy on him, but one text from me and he was right back where I like him.
Good job you fist fucking, drunken loser! Now lets go for $20,000.


---------------------------------

Whipped Puppy knows he must Obey - my pet sent over $1,300 to my cleavage. I love to make him edge and ache for hours without release.
--------

Cleavage Bob knows how good it feels to work for me - to give money to my cleavage. The harder I use you, the better it feels!
---

Good Boy Gary continues to open every pay-to-view I send him. Focus on my cleavage - click and pay!
Good boy!
--------------

JimG continues to enjoy giving to his Princess. He can't help that it feels so good when I Take!
---------

Cowboy A continues to work hard for me. He knows how important it is to put me first.
--------------

Sax has been coming around pretty regularly. He usually calls just to be ignored while I work on other boys, but I especially enjoyed raising the rate on him and milking him out of hundreds while he ached and edged.
--------------

Subby Matt was so desperate to talk to me. I had him sending tributes all night long, trying to keep my attention. He was so excited to get on cam to serve me, he snuck into the bathroom at a party and called. I couldn't help but laugh when I had him whsipering in the bathroom and people started knocking on the door looking for him. Of course serving me is more important than a party with friends ( and his gf) so he ran home to continue the session. Good boy.
----

M$ seems to feel the need to give to me more and more lately. It doens't matter that his girfriend is right upstairs, he still needs to serve.
---

UK Loser Timmy has been coming around pretty regularly lately. It's usually after a few drinks when he's ready to hand over a couple hundred bucks to hear all about how I use so many of my bitches
-----

Drew has been calling and asking to be exposed. I had him send me lots of humiliating pics to post along with the screen shots I took of him myself. Of course he ends up wanting them removed and you know that always costs a good bit;)
------------

Scottish Andrew loves to call while doing poppers... and I love to have him send tributes...an extra $200 just because:)
---

UK David tried to stay away - he only lasted a few weeks before giving in and opening a new NF account. He's back where he belongs, but still denied!
----

German Mike called and was very curious about the different types of fetishes I get into. I enjoyed explaining what financial domination, financial therapy, and sissification means to me while having him send an extra $100 in tributes and buy some of my NF Goodies I thought would be good for him.
----


Deluxe Mani & Pedi $95.
Who wants to treat your Princess and pay me back? :)




New Video for sale on NiteFlirt:
"No Escaping Bella"
$10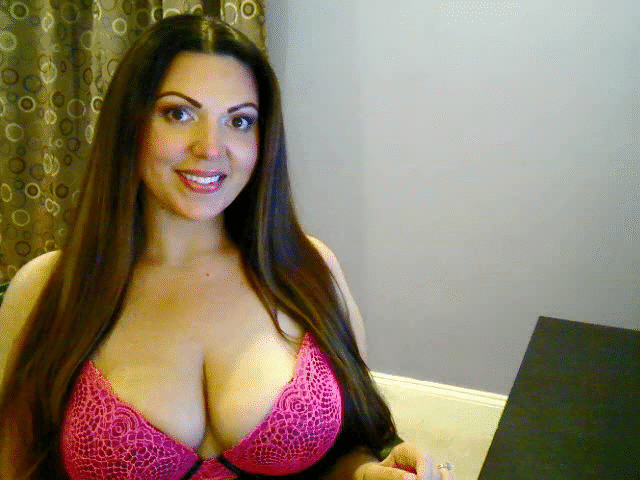 ---

Video: Stupid, Horny, Jerk Off Loser
$10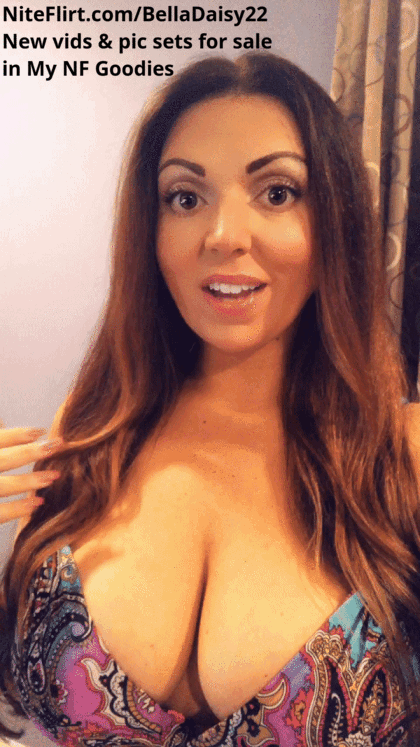 Click the link to My NiteFlirt vids & pics:
NiteFlirt Goodies -
https://www.niteflirt.com/profile/BellaDaisy22?gb_id=2054081&un=ab3c






NiteFlirt: https://www.niteflirt.com/listings/show/5427415-Let-s-Have-a-3-some-you-Me-and-your-Wallet-