UK David... my bitch, tried to "quit this"... he said goodbye, deleted his accounts and as expected... came crawling back within days. Of course he had to wait for NF to reopen his account and wait even longer for my attention. That's what a bitch gets for thinking he could ever escape. You need me, I give you purpose.
--

Fist Fucker Fay.... Congratulations... with that quick $450 I took from you this weekend - you're now at $24,300. Welcome to the 24K Club, loser.
Some texts from Fay as I'm taking his money...
Fay:
"Princess BellaDaisy, will you please Laugh at me and tell me that I'm Fucking Stupid for spending all of that money yesterday when I was Stiff-Dicked and Drunk? At least then I'll have something to Beat Off & Squirt to while I'm stressing about what to do"

"Mam, Princess BellaDaisy, I was really trying to Not get any vids today, but I cracked and fell apart. So please, please Laugh at me, Exploit me, and Use me a lot. Please let me know what a Drunken, Joke, Clown, Loser, Masturbation-Addicted Idiot Fool I am? Please?"

"Mam, I would like to be pushed to be a "Whore" like Popping Reject is, so that I'll be even more Fucked Up with my Reckless Spending"

"Please, please keep Fucking Laughing at me, and letting me know what a Stupid Fucked-Up Idiot Fool I am? Please let me know how you are going to Use me for Money that you know I Can't Afford, but that you Do Not Give A Fuck!"
-------------------
----------------------------------

I ended up taking an easy $5,200 from Popping Reject during a couple sessions. Drink, Pop, Pay, Repeat Reject... it's too easy. Piggy knows he's just a whore who needs to be drained. All those over draft fees he has to pay, just makes it even more fun to use him.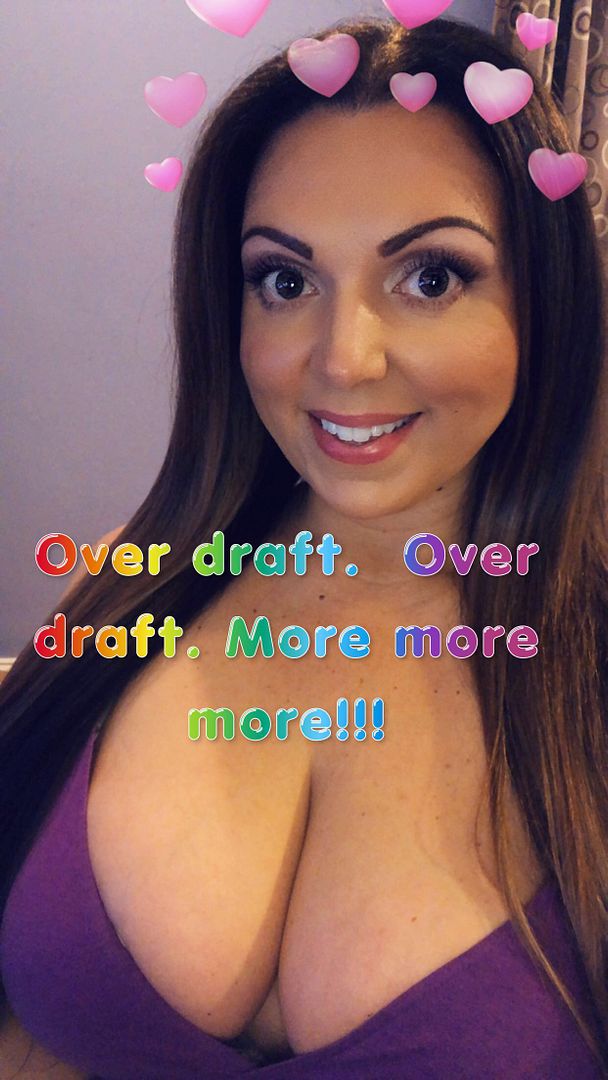 ----
-------

Whipped Puppy -another one who tried to run away... ended up closing his accounts and making a new one before I even had time to realize he left. I enjoyed using my cleavage to turn his mind into mush and taking over 2 Grand from him. So weak, so whipped, and as always - aching because there is no release.
---

Finnish Johan was curious about blackmail fantasy... I gave him a $1,500 taste of just how fun and scary it can be.
---

Dr Piggyboy Tony ended up having to pay $1,550 for our calls thanks to his genius idea that doctors should have to pay more. Piggy is currently finishing up his residency, so he's paying $34.99/minute. It jumps up to $50/minute in July. Don't be scared piggy, after all... this is what you've been working for all these years. Your money is My money;)
--------------------------

I took $1,200 from TomM, he needed a good rinsing before he left for his trip. It started with $200, but he couldn't help but send more. Don't worry Tom, I'll be ready to use you again when you return. Make sure you have on your purple panties;)


-------------


I stopped keeping track of what I take from Sissy Michell... basically my good girl sends me $100 every time I tell her to. My good girl has been doing a great job of keeping herself in chastity and panties. She knows what I expect of her. The smaller the cage the better!
------------------

My Irish sub, M$ is always good for a $50 tribute whenever he stops by to say hello.


----

I took $630 from Swedish Loser Marcus. He's begging to be used again, but I enjoy making him wait.
----

Sissy Slut Cole sent $350 in tributes, good bitch.
----



Slave Del-Sissy David sent $360 and later told me the spell is broken. Silly Sissy... we both know all I have to do is put my pink lace covered cleavage right in your face and you can't help but need to give to me!



---

Cleavage Bob took the time to make a Twitter page dedicated to me. He's been spending hours going through all my old videos, pics, and journal entries and posting on twitter.
"BellaDaisy has bestowed the name of Cleavage Bob upon me. She takes my money as I stare deeply into her cleavage. It feels so good"
By the way, Bob... you are so close to 4K ;)
------------------------

Phillap put up a good fight, but he caved like the rest of you. He loves my voice and said it puts him in a different space where nothing else matters.
---

JimG had to be careful with his spending for a little while and thought he would have to go a month or two without tributing. My good boy quickly realized he must find a way because it feels so good to please me. He got creative, put my wants first, and has been serving me regularly as expected.
----------------

After Noah bought my loser assignment it didn't take long for his lil dick to need my control. Good loser sent $120 in tributes.
----------

Cuck Joe loves the BBC - it's the only thing that makes his dick work.
--

Cock sucker Bo still calls me all the time reminiscing about sucking Andrew and John. It's been years and he just can't get those 2 big cocks off his mind.
----

Blackmail Bitch Bill seems to be going to the glory hole more often. He can't get enough of sucking dick in adult book stores.
----

Piggy Zach knows his purpose.... more and more money for me!
--

Rinsed Steve can't help but want to keep giving more money to my cleavage. He must obey.
---

VolPiggy Paul sends tributes when I tell him to, he knows he's just a dumb pay pig. He can't help but be in love with me.
--

Subbie Matt is good at stopping what he's doing to send me tributes when I message him.
--

John knows he's not supposed to be calling me because he's afraid I'll end up taking all his money, so he got off the phone. Well, that didn't last long - he was calling me again 2 days later and back to sending tributes as he should.
--------

Click below to Tribute your Princess: