17 years.... 17 years this week since I first joined Keen.com (turned into NiteFlirt)
So many of my loyal boys followed me over to NiteFlirt and are still serving me today. All these years later and you're still as hooked as ever. Most of you already know the story of how I went from the sweet girl on Keen to the wallet draining Princess you love to worship. If not, go read through my journal, I've told the story many times.
and... don't worry.... I'm not going anywhere... I plan on using you boys for a very long time.

----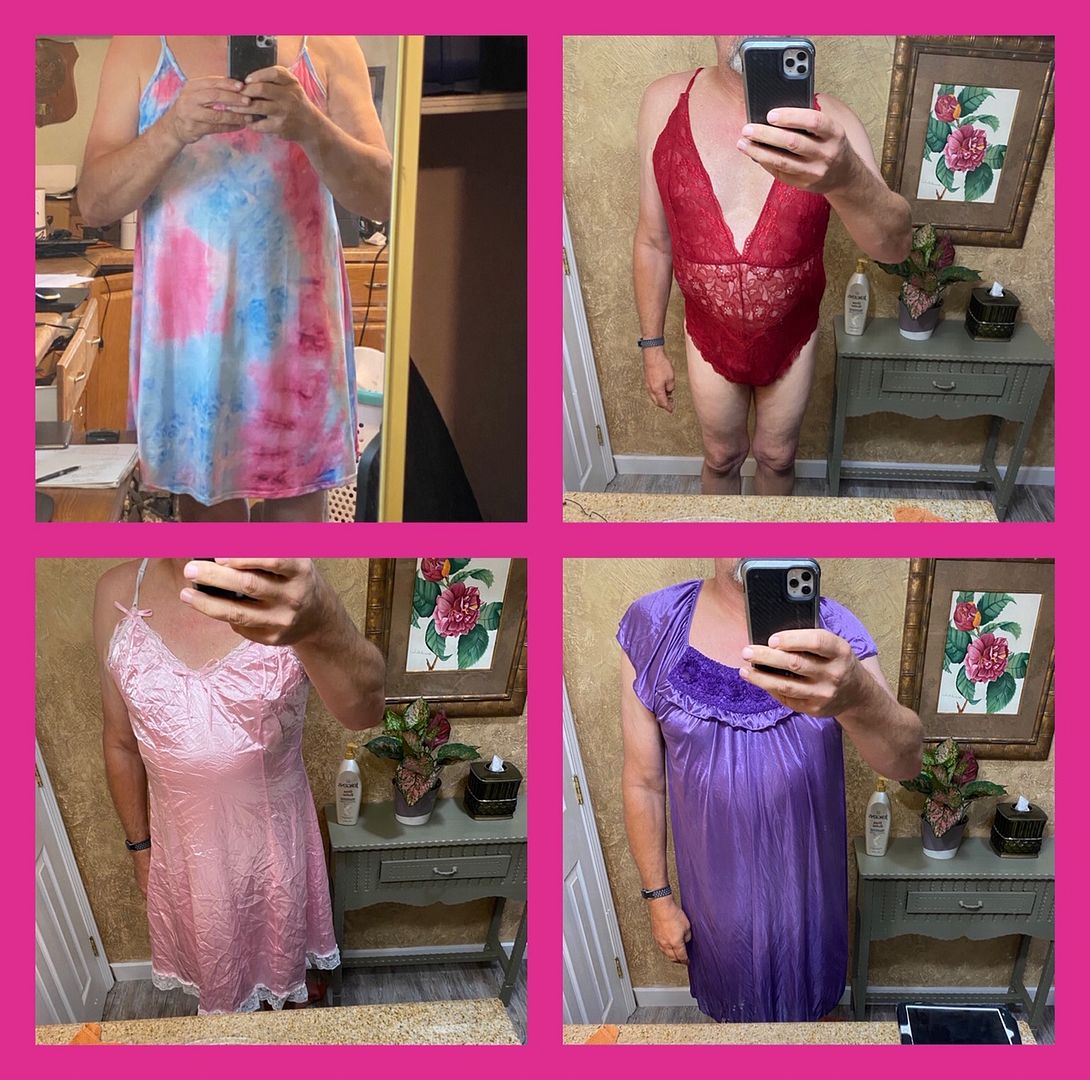 Here's my good girl, Sissy Michell wearing all the lingerie I randomly have shipped to Amazon Lockers for her to pick up. Of course it's on sissy's credit card ;)
Michell didn't know the purple baby doll came with a matching thong. It wasn't until Taco (annoying wife) came in the room and sat down to talk, when Michell noticed the purple thong on the floor on the side of the bed. Luckily for her, Taco left without seeing it.
Taco REALLY doesn't want Michell to be a sissy, that's OK, it's easier to find cock as Mike!
My sissy continues to send me tributes whenever I tell her to.
-------
-------


My Arab bitch, Hussain has returned. He was needing my humiliation again. I enjoyed making my bitch drive to the ATM in the middle of the night to deposit cash so he could continue to tribute. Hussain knows I come before his wife, so if it's time to worship, I don't care if she's in the room or sleeping right next to him. My bitch gets up and does whatever I say. I enjoyed taking $600 while making him perform for me.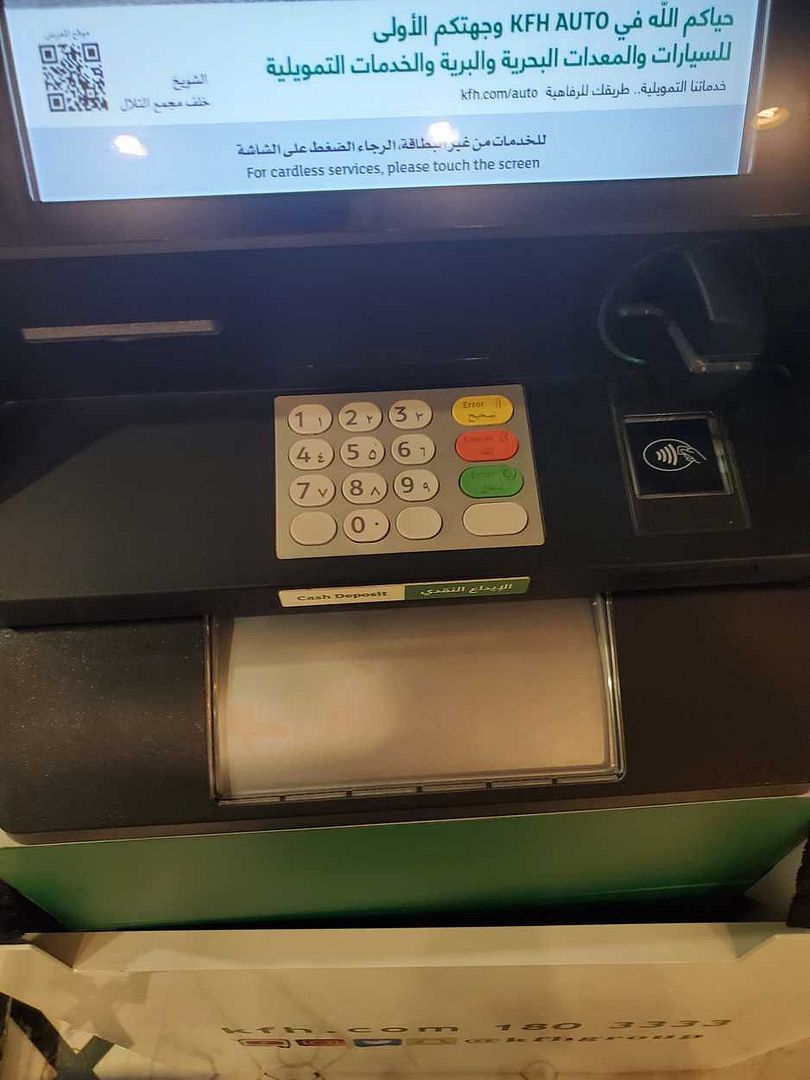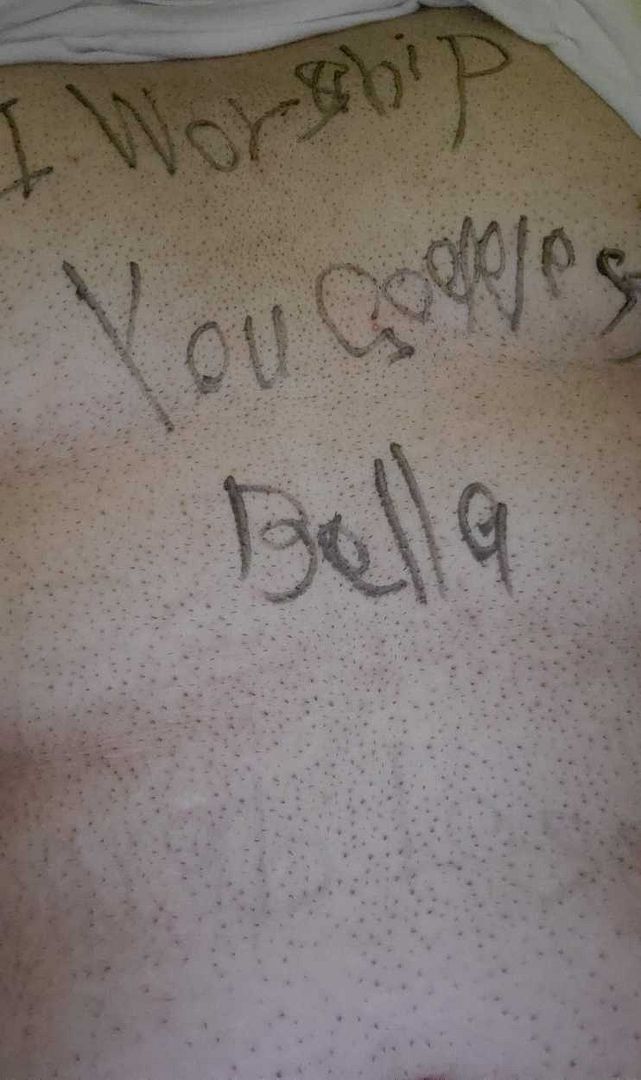 -----------------
-----------------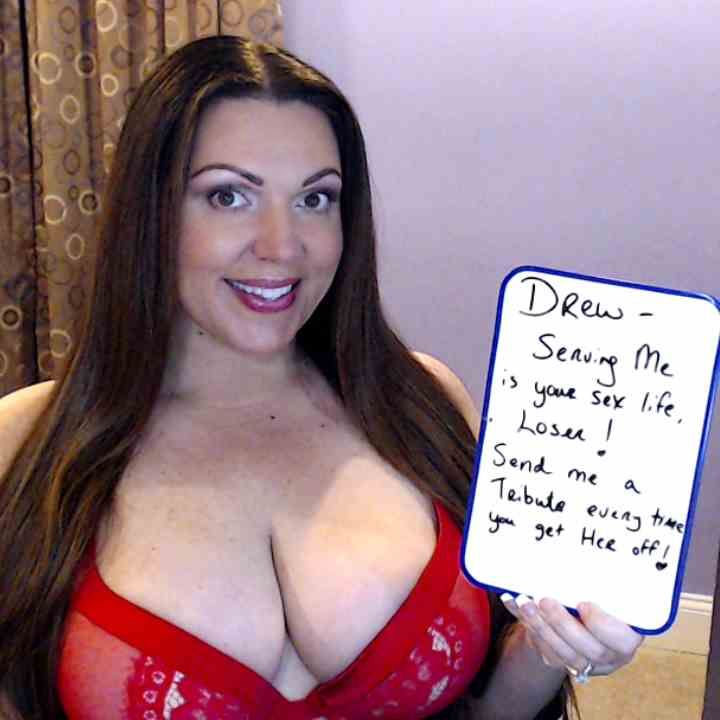 Loser Drew stays denied. I keep him stroking and paying, constantly having to reload gift cards so his wife doesn't see the charges. Of course sometimes he can't take it anymore and uses his bank card to send more tributes. Drew knows it's my money, he's just working for it.
--------------

Loser Reza is such a chronic masturbator...always jerking to girls he could never have. He's been using his Fleshlight, but hopes to save up for a sex doll. I've got him hooked and since he calls all the time, sometimes twice a day...I told him he won't be able to afford that doll any time soon. I'm ok with that ;)
--------------------------
--------------------------


Fleshlight Al called while wearing his pink satin dress and a huge dildo. I love how he's transformed into such a sissy.
-------------


My good boy JimG needs me to take more control over his finances and help him with his monthly budget. I had him install a spending app so I can see where his money is going. Of course serving me is most important. My good boy can never say no when I tell him to tribute. It feels so good when I take.
--------------



Whipped Puppy continues to be...whipped. Puppy will do whatever I say. He's so weak for my cleavage, he always Obeys (tributes). I make Puppy send lots of tributes and pay $5/minute whenever he calls. I take hundreds from him every week. Good boy will do anything for a pat on the head or scratch behind the ear;)
-----------------------------------

Cupcake Sissy is still dressing up pretty every single day. She loves wearing Victoria's Secret PINK. She made a video showing her huge Pink collection. She also loves working for me and repeating her words to live by.
---------

Prancer loves walking around in pink ruffles and stripper heels. He also loves sucking lots and lots of cock as I remind him what a sissy fairy he is.
-----------

Sissy Damian needs to plan a trip to Vegas so he can get his first cock.
--

Cuck Joe always turns into a sissy for the BBC.
--

BenG knows that I know he needs to stop pretending to want a girlfriend and just get out there and suck another dick.
--

UK David calls whenever he can... it usually means hiding and whispering while I drain him. He knows he's forever my bitch .
---

Charlie knows when he calls I'm going to make him stroke, edge, Pay, and Eat it!
------

Last time John J. called from Florida he had to pay me $100 to delete his bra/panty pic that he begged me to post. I think you're due for another call, John ;)
---------
-------------------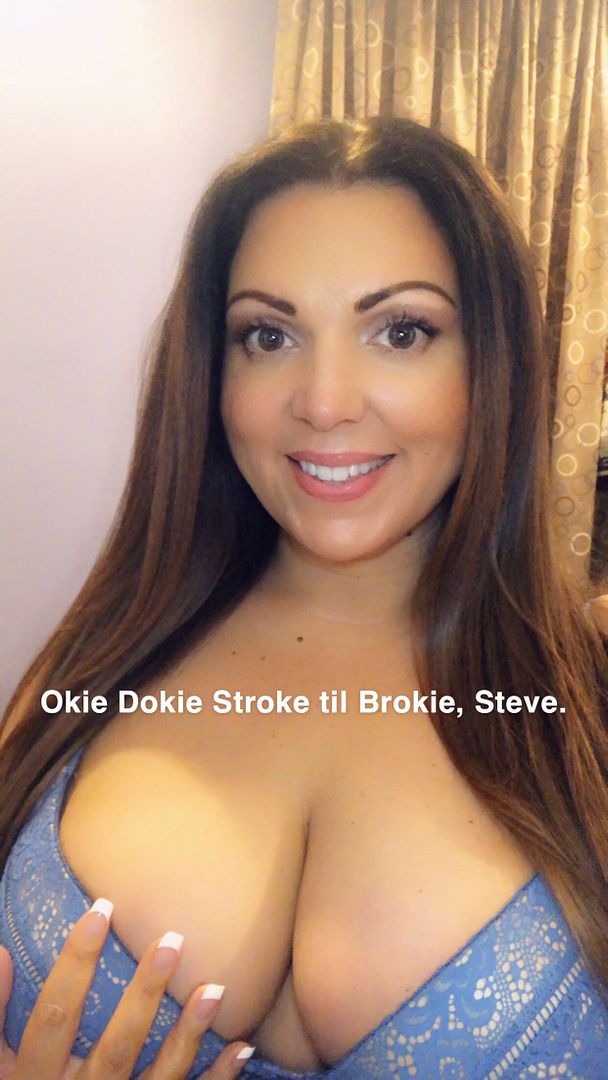 Steve knows how good it feels to be Rinsed by my cleavage.
------

Good Boy Gary continues to click and pay so he can focus on my cleavage.
------------

CowboyA continues to work hard for me. Sometimes he tries to run away, but he he needs me. Sometimes he just needs to watch one of my videos and quickly realizes he's exactly where he belongs.
--

Sissy David/ Slave Del continues to serve me while hiding from his girlfriend. He also tries to run away, but knows there's no escape. It feels too good to serve. Giving to me is his purpose.
-------------

My good boy Jon always pops in with a tribute for me. It's all about making me happy and obeying my cleavage ;)
----------

My Bitch Lion continues to goon and be drained. I made my bitch get a 2nd job to make sure he'll always have money to give to me.

----
------

Dr Piggyboy Tony gets so nervous when it's time to call me. Maybe it's because he has to pay the $50/minute Dr Rate.
------

Piggy Jordan knows how good it feels to go Broke for Bella. I seem to be draining him harder every time he comes back. I usually make a few quick vids that keep him stroking and paying, needing to be used. I didn't feel like recording for him a few days ago, but that didn't stop me from draining him of over $400 so easily.
----------


Vima knows how good it feels to edge and tribute... over and over again.
--




Anytime Popping Reject comes around looking to party, I know I'm gonna take at least $500, but usually over a Grand. He loves when I make vids with weird filters as he drinks, and pops, and pays. I love draining him so hard that he has to Pay to Pay... he ends up paying over draft fees just to be able to keep sending me tributes and opening pay mail.
----------

Johan was back again, looking to be exposed and a lil blackmail (fantasy). He ended up sending hundreds and begged for his pic on Twitter. I was a little surprised when he lasted a couple days before paying to have it deleted. He usually pays the buyout the next morning.
--------------

Jonathan really wants to play some blackmail games, but he keeps backing out. I'm ok with that, I love keeping him on the phone at $5/min while teasing him about how bad I know he wants it.
---

Bitch Drew has been exposed a lot on Twitter lately. I love getting him all worked up where he begs me to keep posting his pics, then making him pay $50 per picture to remove them.
-----

Pantyhose Loser Wayne knows to always have a tribute ready when he contacts me. He's another one who begs for exposure.
-----

Sissy Chrissy was all dolled up, ready to be a slut for me.... pink bra, panties, thigh highs... and of course, a dildo.
--------

Brennon knows he needs to tribute when he calls me. What else would a 4 inch dick virgin be good for?
------------------

Finn keeps the tributes coming too, he loves being my financial slave loser.

-------------

1HB - my loyal boy is always working for his Princess.
---------


Sub Matt is good for tributes. He knows how lucky he is to serve me.
----

I guess Greg was tired of just talking about how gay he is and finally sucked a cock. Good job on finally getting the real thing;)
-----------

Stupid Scott knows he's just a weak beta bitch, I always enjoy raising the rate on him.
--------

New boy Josh gets it. He was quick to make himself useful by buying my NF Goodies and sending lots of tributes. Since he was hiding from his roommate, I also had him buying mp3 voice clips.
"I get that I definitely could never have a woman as assertive as you and all I'm good for is my money ???? I would do anything you ask especially cuckolding and forced bi if you made me ???? I love an assertive bratty goddess which it sounds like you are."
--------------

Brian loves to worship me and knows I come before his wife. He knows I just want his money, so he's always ready to tribute.
------

M$ likes to get on his knees and watch his money disappear ;)
--------------------

Michael gets nervous when he calls me... he knows his purpose is to serve me and work for me....and keep me happy with tributes.
----------------

New Boy Brian waited years to talk to me. He finally sent me a message on Twitter and I had him go over to Niteflirt to serve me. He ended up spending around $300 in tributes. He knows it feels good to be a sissy, even if he doesn't always like to admit it. ;)
-----------

Loser Phillip loves when I make him take the chance of public exposure... and I love that I can get him to do whatever I want.. including always sending a few hundred in tributes when he calls.
------------

Wallet Boy Harry tried to quit... but failed...a few times. He just couldn't fight it any longer and opened a PTV mail he left sitting in his inbox. Once that happened, he was done... his wallet - all mine. When I compare all my cleavage to his flat chested wife....he's really done for.
------------------




VolPiggy Paul seems to get all the boys going once he starts sending tributes and the notifications end up on Twitter. Piggy knows I want one thing.... his wallet.
---------

Of course my good piggy - Cleavage Bob and his Twitter page really sucks you in.
Congrats to Bob for going over the 8K Club! He's always working for me.. updating his page often to bring new wallets to me. You can follow him at... @BobCleavage.
You can follow me @BellaDaisy22. If your account is locked (like mine is - you have to send a follow request) send me a message and let me know you're trying to follow. I don't accept private accounts without messaging me first.



----
--------

Fay... poor masturbation addicted, alcoholic, little dick Fay. The easiest target of them all. If you follow my Twitter, then you already know what a loser he is. So much fun to humiliate and wallet drain. Every time he says he's quitting, I just end up using him harder. He'll never be able to resist a PTV from me. Hey Loser, welcome to 41K ;)


-----



---------------



More NiteFlirt Goodies - pics and vids: https://www.niteflirt.com/BellaDaisy22#goodies


Be a good Pet...Click below to Tribute your Princess:


Call Me on NiteFlirt - click for my listings -