I have a new caller...I'll call him cock sucker D for now...
Like so many of you he was nervous to call, but I'm glad be finally picked up the phone because I have been having so much fun humiliating him this week. C.S. D is such a good little bitch -- I had him move his computer and webcam from his office to his living room so I could laugh at him while making him hump his futon. Since he dreams of the day when I make him suck a real cock, I make him spend a lot of time on his knees. Futon Fucker is really good with the tributes too... sending them after every call and also paying $50 every time I took a picture like this for him...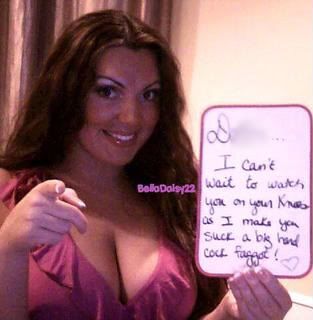 After thanking me over and over again and sending a couple more tributes tonight he told me he may not call again for a little while because he's going to TRY to take a break from NiteFlirt.
Don't stay away too long D...hope to watch you make a fool of yourself for me very soon ;)
----------

Chicago Mikey called me 6 times this week... he's been putting on his lil pink speedo for a lot of gay wrestling with Master Brad.. and of course Mikey loses every time:)

| | | |
| --- | --- | --- |
| chicago mikey | | |
the good news = i lost 20 pounds, and now i have a jogging- thin body...the bad news = donna has lots of beefy, muscular friends who can easily kick my scrawny ass in wrestling...;-)
--------------------
YC kept IMing me asking if I'd put on my Hooters shirt for a cam call. I was busy with other callers so he had to wait... but after a while I decided to put on the shirt, raise my rate to $10./min and let him call:)
--------------------------------

London Loser called for what he said was going to be a short chat because he was tired.... well our "short" call ended up lasting over 6 hours and an extra $600 in tributes. He enjoyed me humiliating him so much he sent a $300 tribute the next morning:)
-------------------------------------

Loser Mark is still calling and tributing most nights of the week... tonight he decided to sneak in a call while his wife was in the shower. At first he ran in the bathroom real quick to grab some lotion... but all of a sudden the loser was feeling extra brave and decided to finish the call while hiding from his wife in the corner of the bathroom as I told him what a pathetic loser I think he is.
----------------------------
Tanline stopped by to say hi and pay my $45 monthly fee for Hollywood Tans, but I ended up making him play a little drinking and stroking game. Normally he loves pictures of my feet... but this time he kept asking me to take pics giving him the finger....

$125 later... here ya go Tanline...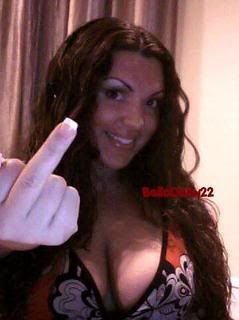 -----------------------------

Piggie M has been back the past 2 nights to play some guessing games.... whenever I guess the right amount he has to double it. He hasn't been winning very much... tonight I had him send $85 in Amazon gift cards. We decided to take a break and wait until tomorrow night to play... since it's Pay Day there will be a lot more for me to win ;)
--------------------------------------------